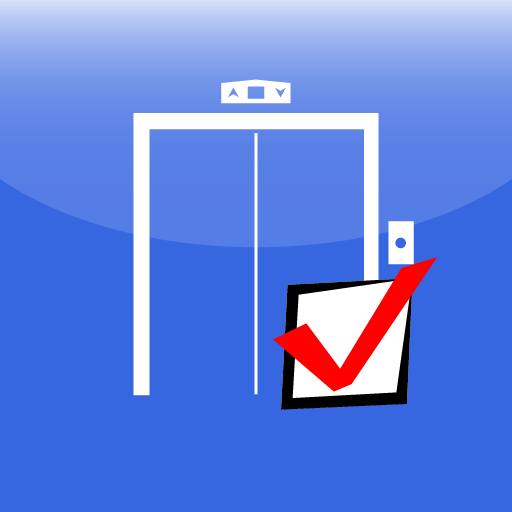 Elevator Inspection
Want to use your forms?
Use My Form
Conduct detailed inspections covering each major system and component of the elevator
Indicate problems, disrepairs, malfunctions in the elevator performance
Generate custom PDF & Excel reports
Email reports, upload them to cloud drives and print
Sync collected data across multiple devices
Modify existing inspections and re-send them
Work online and offline
Save time and reduce expenses
How to Perform Elevator Inspection with one app?
Inspect Elevators & Ensure Safety App enables its users to quickly and easily perform elevator inspections on the spot. There is a powerful mobile elevator inspection form that covers all major aspects of elevators including interior, machine room, top, outside hoist way and others.
Elevator inspection is always on top schedules of building administrators, as their functioning affects human safety.
Inspect Elevators & Ensure Safety app enables inspectors to check the condition, maintenance and work of the elevators on the spot with their smartphones and tablets. This mobile app offers mechanical and visual checklists for elevator inspection. Utilizing the app you will keep the equipment in a good working order and in a safe condition. Once you perform the elevator inspection, you can save this information as a PDF and Excel file, share it via email, or send to Cloud storage. Finished elevator inspections can be synced across multiple devices which saves time greatly. Another cool feature is the ability to work in offline mode. This is indispensable when it comes to mobile data collection in the field. App users are welcome to discuss their problems and share their experience in a discussion forum.
One of the most important components of the app is the ability to reduce paperwork with mobile forms. Elevator inspection paper forms often get lost, it's difficult to read handwriting, and the time to deliver paper forms to the office is huge. With mobile data collection and paperless forms your office can finally eliminate paperwork and turn elevator inspection routine to an exciting process.
Inspect Elevators & Ensure Safety App is a powerful tool to collect vital data in minutes, accelerate workflow, improve business process, save time and money. This app is a must have for every elevator inspection. If you want to use your own PDF form for the elevator inspection, the app allows you to upload your existing form right into the app, edit it and share with co-workers! You can even extend your form adding new fields like photos, logos, date and time stamp, GPS location, signatures, QR and Bar codes and more.
If you want to customize this app for your own company there's a way to do this. Just register on the Snappii website, download the Inspect Elevators & Ensure Safety App into your account and use drag and drop app development to change the app to meet your business needs. If you feel you need help, Snappii support team can always help you do this.
Can't find the app you need?
Continue to searching in our app store or get a free quote for a custom app